Yet another busy week.
When it's 95° outside, the only thing to do outside besides mow the lawn is sweat. So, indoor projects return to the forefront. I've been slowly working on finishing my basement. In particular, I want to get my "brew room" done so I can get things organized. Just a little more drywall to hang, then it's time to tape, compound, and sand. Thought a little brick wall look would be cool...who knows.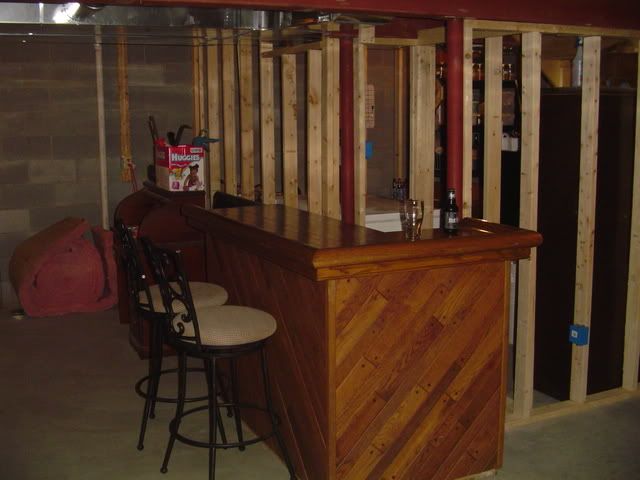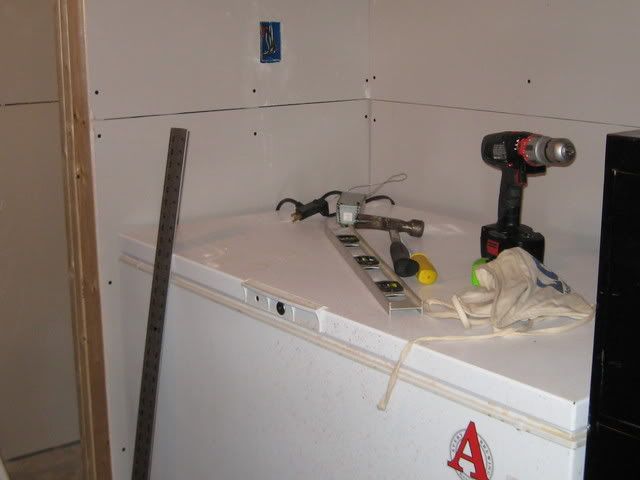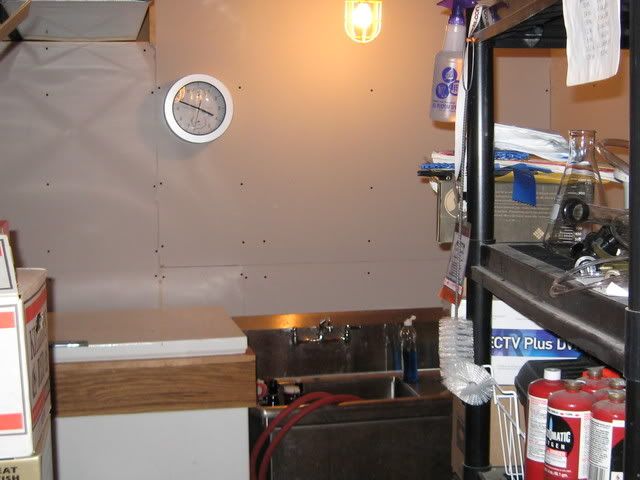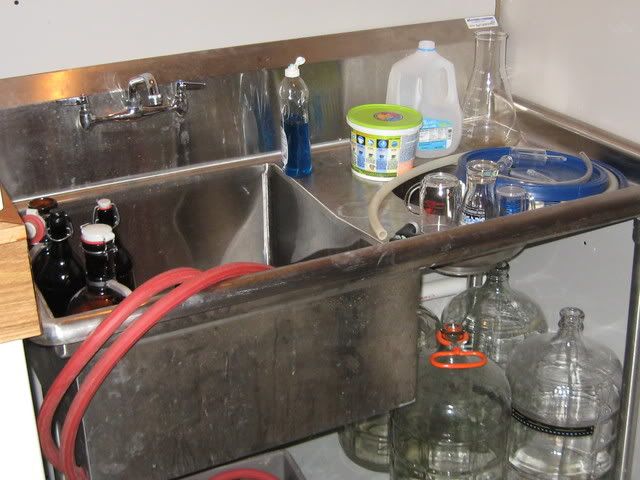 Hopefully by Fall we'll be ready for carpet. And a wood-burning stove or pellet stove. Propane prices are going nowhere but up!
Late last week in my local travels I stopped by my
fav bottle shop
looking for some Avery Hog Heaven barleywine. They searched the back room for me, knowing they had some but couldn't find it. They then figured out that the last time they got some in, someone came in and bought the whole case! So I asked them to set a few aside for me and a few days later returned with
these 3 sisters
. It is by far my favorite barleywine! Already down to two after the first night, the remaining two snuggled together comfortably in my vintage box for later (as long as I can hold out, anyway).
Last night I decided to hit a local case-and-keg store seeing as how I'm dangerously low on beer; the vintage box is, afterall, for rainy days. I grabbed a
sampler case
of Bell's, formerly which wasn't available short of a drive to Ohio or Michigan itself. And at these gas prices...
Wherever you are, cheers!